Back
Shoutcast YP (Authhash)
When Shoutcast V1 was supported, getting listed on shoutcast.com was very simple, you just had to set your server to public and the rest was automated. However, since the changes in V2.5 it is now a requirement to register your station directly with Shoutcast in the same way thay you do with other directories. Once you enter your information, you're given an Authhash to apply to your server.
Important
This guide will only work with SHOUTcast Version 2.6. If you are using Version 2.5 or earlier then you will not be able to create a new Authhash.
When you add an Authhash to your server configuration, Shoutcast will limit your stream bitrate to 128k - this limit is imposed by SHOUTcast and we have no control over it. If this isn't suitable for you then you can change your server platform to Icecast.
What is an Authhash?
When you register with Shoutcast, you are given an Authhash. It is a long code that's generated by Shoutcast in order for you to get listed on the Shoutcast website and use the Radiomanager for monetization.
Do I need an Authhash?
No, it is completely optional, your server will work just the same without an Authhash. The only difference is that you will not be listed on the Shoutcast website.
Registering your station
1. Go to the Shoutcast registration website https://radiomanager.shoutcast.com/register/serverSoftwareFreemium and create an account.
2. Once you have created an account, you will be logged in.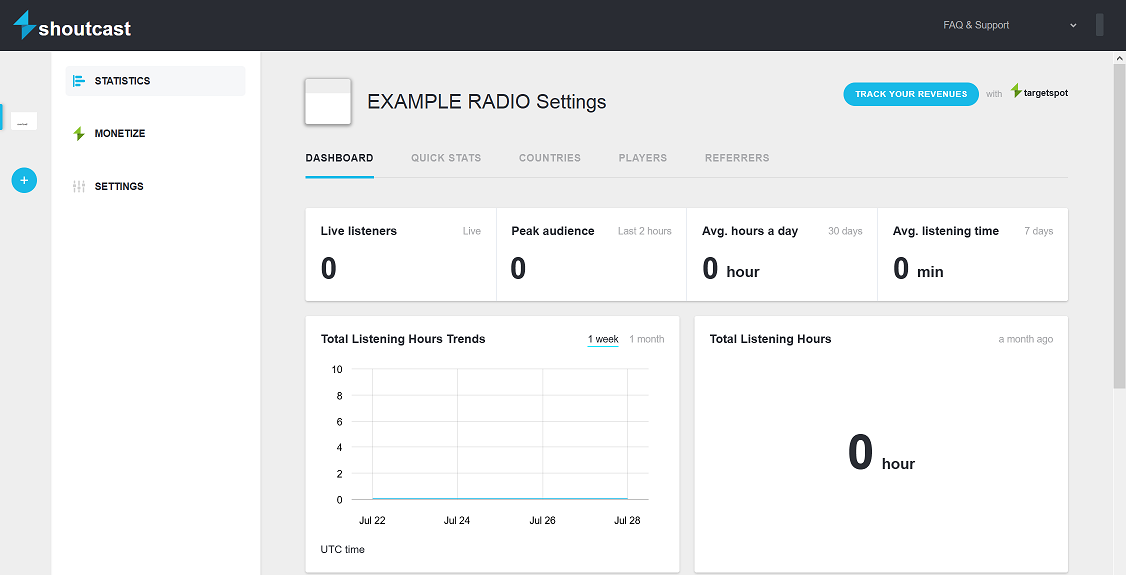 3. Navigate to Settings > Advanced. You will now see your Authhash: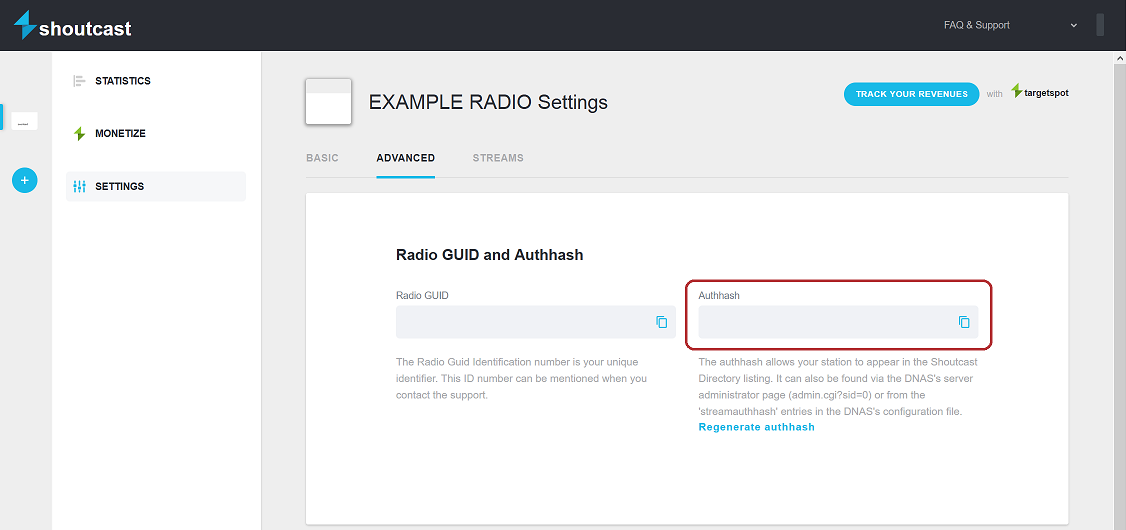 4. Copy your Authhash and enter this into your server settings. You may need to restart your server to activate the changes.
You have now completed your Shoutcast registration and your stream will appear on Shoutcast.com under the genre(s) you specified!